Inspired by the '50s, the FORTUNA Chronometrie watches are shown in a classically-elegant retro design. Fortuna linked modern technology with timeless, exclusive design. Through years of experience in traditional German watchmaking and personal passion with attention to detail, the exclusive Fortuna emerged Chronometrie timepiece.
The quality characteristics of FORTUNA include selected materials and advanced functionality.
The time of technological upheaval is revived by the timeless retro design combined with quality craftsmanship and watchmaking. A finely banded minute scale, the fine nostalgic pointer and graceful chronograph eyes contribute to subtly colored dial. For perfect vision in every situation we installed in each of our lavishly produced stainless steel cases the anti-reflective sapphire crystal. FORTUNA Chronometrie attaches great importance to quality, precision and attention to detail. Because of that MADE IN GERMANY is not only our claim, but also our passion. The traditional german craftsmanship and the attention to detail will breathe life into every FORTUNA timepiece. In order to ensure our quality standards in production and service we employ only highly qualified watchmakers master and journeymen at our workshops in Germany.
Each of our watches is equipped with a hand-made leather strap. MADE IN GERMANY means the highest quality standards for us. With a FORTUNA leather strap you acquire an exclusive handicraft product. The preparation of these leather straps devoted a lot of time. Our high quality handmade leather straps MADE IN GERMANY still be processed and made in elaborate, traditional art in more than 140 steps. A gentle manufacturing process guarantees natural, unique masterpieces.
To give our quality even more expression every FORTUNA Chronometrie timepiece has a 2-year international warranty. Through our unique control and testing procedures that each FORTUNA passes we can ensure this warranty.
Stylish timepiece for any occasion.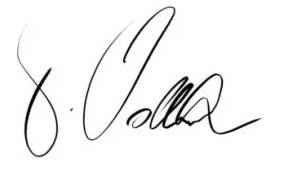 Jannes Vollmuth

Fortuna Chrono CEO